Viola Professor Jorge Alves from Portugal visited the Petrozavodsk Conservatoire
Jorge Alves, Viola Professor and Head of Chamber music at the Escola Superior de Música, Artes e Espetáculo – Porto, Portugal, the founder and president of the Portuguese Viola Association visited Petrozavodsk to participate in chamber music concerts and deliver master classes at the Petrozavodsk Conservatoire. Concerts in Petrozavodsk in November and December 2017 were arranged by the Conservatoire's teacher Praskovya Tanikova, the artistic director of the "Saturnalia" Chamber Music Orchestra. After visiting the International ESTA Conference in Kazan in May 2017 Praskovia Tanikova initiated the collaboration with the Portuguese musician and invited many talented students of the Strings Department to take part in several concerts and master classes by Prof. Jorge Alves.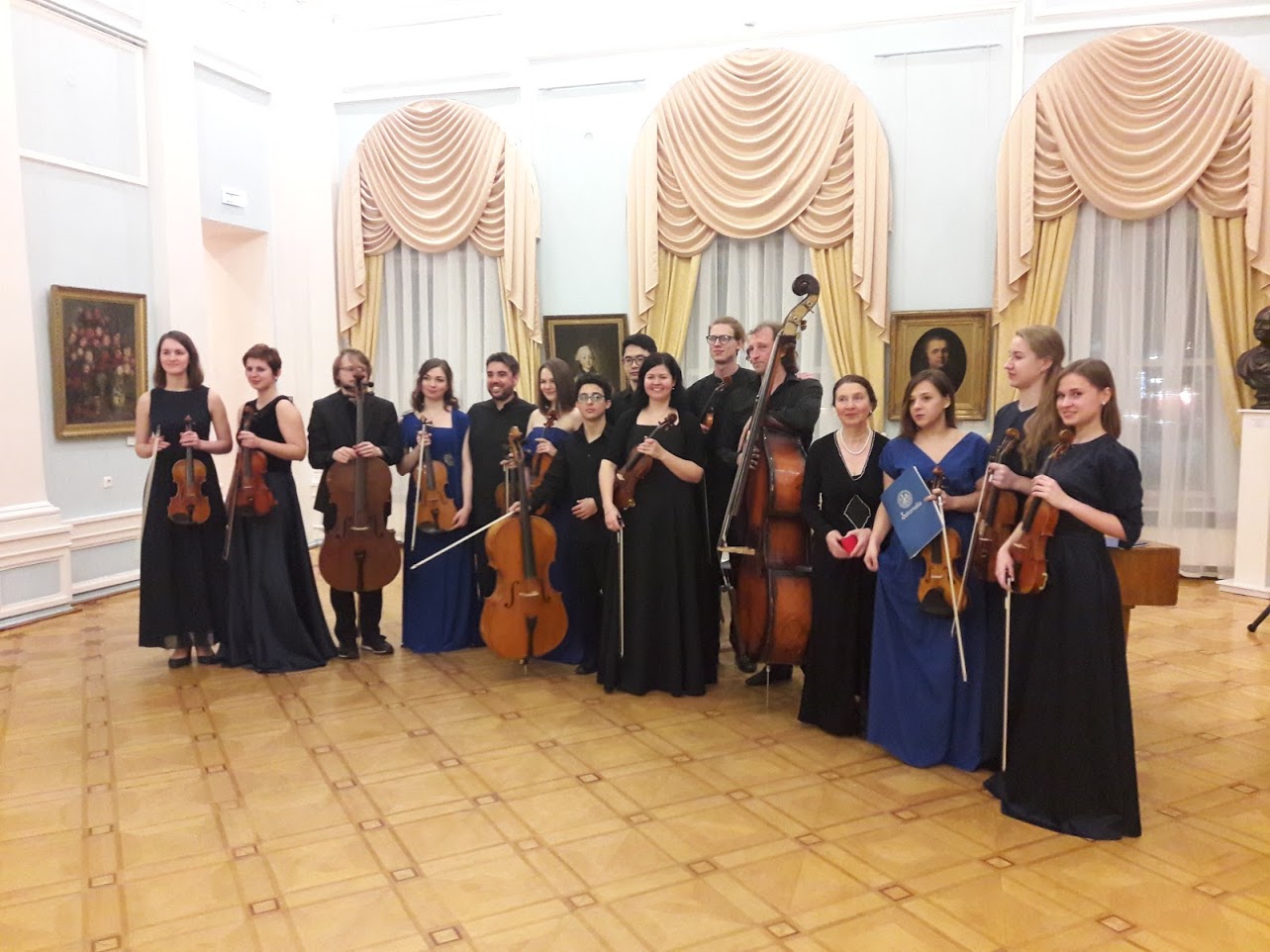 Photo by Anna Efimova
Jorge Alves studied under world-famous viola professors Tibor Varga (Sion, Switzerland) and Bruno Giuranna (Cremona, Italy). He was awarded the first prize in viola (1996) and chamber music (1991) at the Radio National Competition PJM-RTP (Portugal), Santa Cecilia International Music Festival (Italy, 1996) and the Alcobaça International Chamber Music Competition (Portugal, 2009). Jorge Alves has an extensive performance experience, having appeared throughout Spain, France, United Kingdom, Switzerland, Belgium, The Netherlands, Germany, Slovenia, Italy, Brazil and China, as a soloist, as well as with chamber ensembles and orchestras.
Jorge Alves is also the violist of the Matosinhos String Quartet. With this group, he performs regularly in Portugal and abroad, collaborating with some of the most prominent musicians, and has been involved in the premiere and recording of several contemporary pieces. Matosinhos String Quartet, nominated 'Rising Stars' by the prestigious European Concert Hall Organization, performed at the most famous concert halls such as BOZAR Brussels, Cité de la Musique Paris, Barbican Centre London, Het Concertgebouw Amsterdam, Musikverein Wien, Stockholms Konserthus or Palau de la Música Barcelona etc.
The Assistant Professor of the Strings Department of the Petrozavodsk State Glazunov Conservatoire Praskovia Tanikova has been invited to the Escola Superior de Música, Artes e Espetáculo – Porto, Portugal, to hold master-classes on February 7-9, 2018: https://www.esmae.ipp.pt/noticias/masterclass-de-violino.