"Organ - Through the Centuries and Countries"
The International Project "Organ - Through the Centuries and Countries" exists since 2019. It consists of a series of concerts, where famous foreign and Russian organists perform as soloists and with an orchestra.
The leaders and organizers of the project are Professor of the Piano Solo Department of the Petrozavodsk Conservatoire Alexander Utrobin and a Japanese musician Hiroko Inoue.
Hiroko Inoue is a famous organist, graduate of the Moscow Conservatoire (class of Alexei Parshin) and prize-winner of numerous international competitions who has worked with the Kaliningrad Philharmonic for more than ten years.
As part of the project "Organ - Through the Centuries and Countries", the concert "Climbing the Mont Blanc" was held on February 26, 2021, at the Concert Hall of the Petrozavodsk State Glazunov Conservatoire. The Symphony Orchestra of the Petrozavodsk Conservatoire, conducted by the Principal Aleksei Kubyshkin, together with Hiroko Inoue performed four Concertos for Organ and Orchestra by Antonio Vivaldi, Alexandre Guilmant, Ottorino Respighi and Francis Poulenc.
The rehearsals and the concert were attended by the reporter of the news agency RIA Novosti Kanako Mano, who interviewed the performers and project leaders. Information about the event was posted on the Japanese website of the Sputnik News agency at the following link: https://jp.sputniknews.com/opinion/202103098211747/.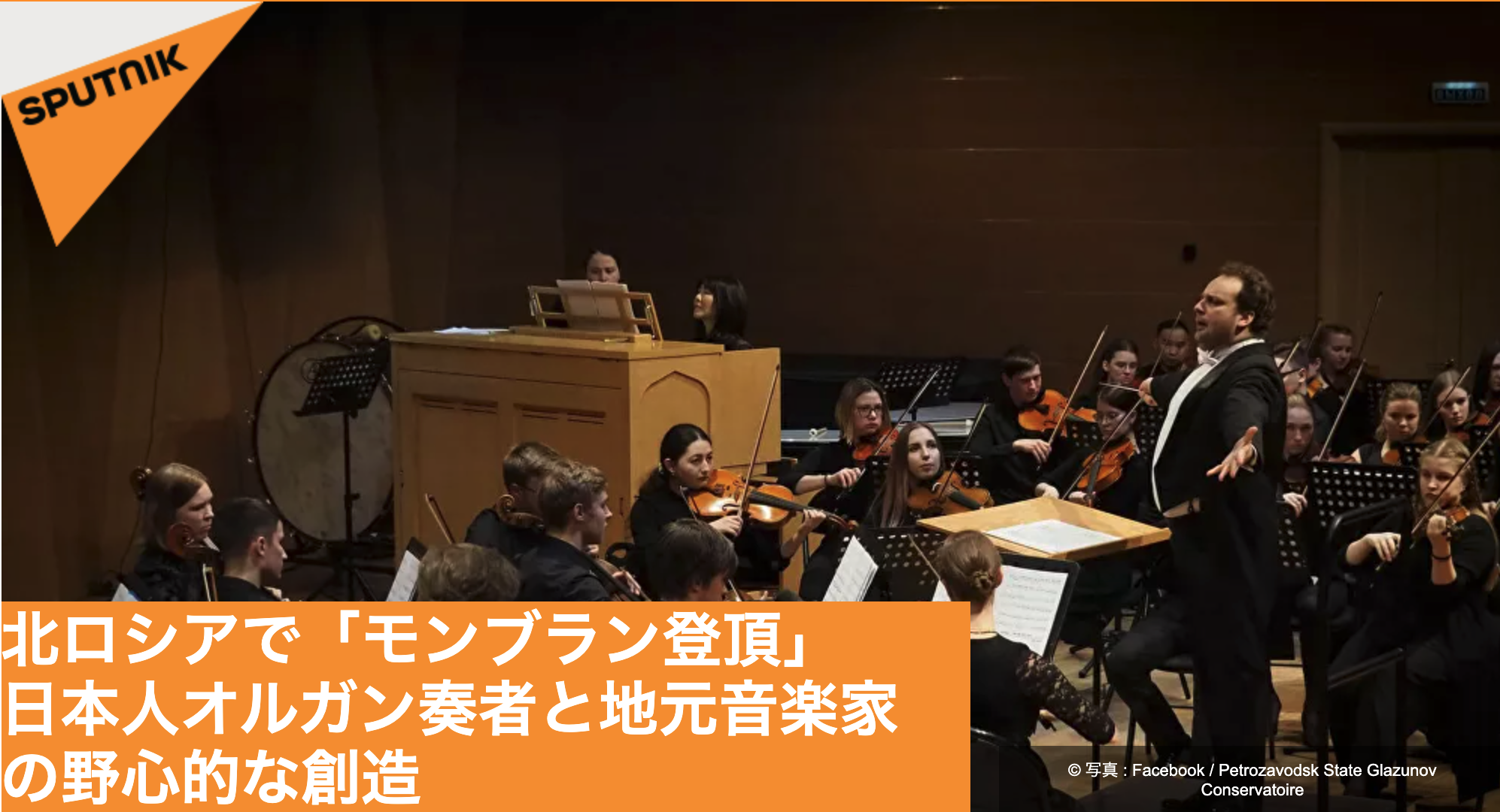 Video of the concert can be viewed on the official YouTube channel of the Petrozavodsk Conservatoire: https://www.youtube.com/watch?v=DGuZLVoS9R0