Congratulations to Yulia Matochkina!
The International Tchaikovsky Competition, first held more than 50 years ago, is not only a valuable asset of Russian musical culture but is also one of the major events in the international music community, and is held every four years. This year's competition is dedicated to the 175th anniversary of the great Russian composer.
The XV International Tchaikovsky Competition in the Voice category was held on June 23-30, 2015, at the Mussorgsky Hall, Mariinsky II and at the Concert Hall of the Mariinsky theatre.

Jury for the Voice category included: Sarah Billinghurst, John Fisher, Larisa Gergieva, Mikhail Kazakov, Chen-Ye Yuan, Olga Borodina, Eva Wagner-Pasquier, Deborah Voigt, Thomas Quasthoff, Dennis O'Neill, Mikhail Petrenko, Tobias Richter.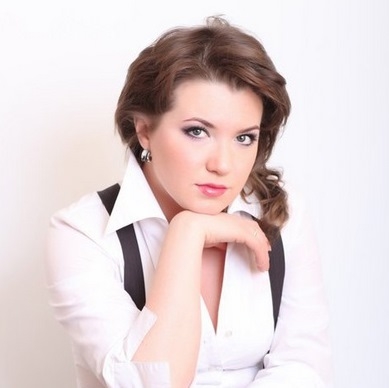 Yulia Matochkina, the graduate of the Petrozavodsk State Glazunov Conservatoire, became the I prize winner and the gold medalist of the XV International Tchaikovsky Competition in the Voice category.
Yulia Matochkina graduated from the Petrozavodsk Glazunov State Conservatoire studying under Prof. Viktoria Gladchenko (2009). She was among the winners of Young Talents of Russia National Competition (2008), the Nadezhda Obukhova Russian National Competition of Young Singers in Lipetsk (2010, third prize), the 26th International Sobinov Memorial Festival in Saratov (2013, first prize), and the 9th International Rimsky-Korsakov Competition of Young Opera Singers in Tikhvin (2015, first prize). She received a diploma at the International Mezzo-Soprano Competition in Memoriam of Fedora Barbieri in Saint Petersburg. In 2006 she sang Olga ("Eugene Onegin") at the State Philharmonia of Karelia. Since 2008 she has been a soloist with the Mariinsky Theatre Academy of Young Opera Singers. She debuted on the stage of the Mariinsky Theatre in 2009 as Cherubino in ("Le nozze di Figaro"). With the theatre's opera troupe she has been on tour to Austria, Germany, Finland, Sweden, the UK, France, Japan, Italy, Spain, and Switzerland. She participated in the Edinburgh International Festival on three occasions.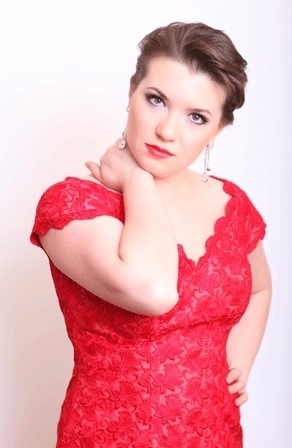 Programme
Round I
Joseph Haydn. Aria (Fac me vere tecum flere...) from the Stabat Mater
Pyotr Tchaikovsky. "Before Sleep", Op. 27, No. 1, to lyrics by Nikolay Ogarev
Nikolai Rimsky-Korsakov. Lyubasha's scene and aria (No, that cannot be...) from "The Tsar's Bride"
Round II
Pyotr Tchaikovsky. "Look, Yonder Cloud", Op. 27, No. 2, to lyrics by Nikolay Grekov
Sergei Rachmaninov. "How Fleeting is Love's Delight", op. 14, No. 3, to lyrics by Afanasy Fet
Hector Berlioz. Ascanio's aria (Maisqu'ai-je donc? Tout me pese at mennuie!) from "Benvenuto Cellini"
Russian folk song. "Vechor ko Mne Devitse" ("Last Night")
Andrei Petrov. Ekaterina's aria (Marta is no more) from the opera "Peter the Great"
Round III
Pyotr Tchaikovsky. Joan of Arc's recitative and aria (It's time… Forgive me, hills, beloved fields…) from "The Maid of Orleans"
Francesco Cilea. Princess de Bouillon's aria from "Adrienne Lecouvreur"
Information from the web-site of the XV International Tchaikovsky Competition